16051590111853
Somerelle quilt core cotton antibacterial invidia technology seven hole fiber quilt thickened winter quilt second generation upgrade double cover 200 * 230cm
[sleeping treasure quilt] somerelle is made of core all cotton antibacterial seven hole fiber quilt of invida technology. In winter, it is thickened by the second generation of upgraded double cover by 200 * 230cm [quotation price evaluation] - Jingd...
The item cost is displayed here.Please contact us for agency fees, shipping charges, etc.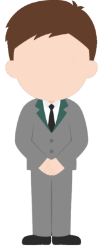 Agent Means
Because we are purchasing agent,commodity details can only be displayed in foreign languages.Thanks for your understanding.