16051603383622
Arctic fleece quilt thickened and warm in winter double spring and autumn quilt winter quilt winter student dormitory single bed mattress core cushion bedding bedroom quilt cover four seasons bean paste color 180x220cm about 6 Jin
Beiji Plush quilt thickened in winter, warm for double persons in spring and autumn, winter quilt by quilt, winter student dormitory, single bed, core cushion, quilt cover, quilt cover of dormitory, cover with four seasons universal bean sand color o...
The item cost is displayed here.Please contact us for agency fees, shipping charges, etc.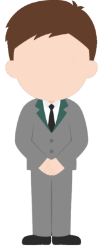 Agent Means
Because we are purchasing agent,commodity details can only be displayed in foreign languages.Thanks for your understanding.