16030878971500
Somerelle disposable face towel Cotton soft towel baby cotton soft towel suction paper pure cotton non-woven dry and wet dual-purpose face towel beauty towel 30 puffs
[sleeping treasure disposable face towel] somerelle disposable face wash towel Cotton soft towel baby cotton soft towel suction paper pure cotton non-woven fabric dry and wet dual-use face towel beauty towel 30 puffs [quotation price evaluation] - Ji...
The item cost is displayed here.Please contact us for agency fees, shipping charges, etc.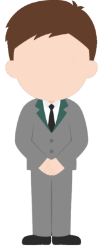 Agent Means
Because we are purchasing agent,commodity details can only be displayed in foreign languages.Thanks for your understanding.